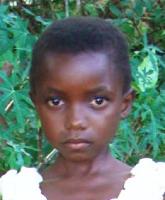 Charity Ziro
Birthday 17 March 2007
Country Kenya
This is Charity Ziro's Time-Line. We will update as new letters are received. Details about Charity Ziro's home country, Kenya, can be found at the bottom of the page.
03 March 2014
Welcome to our family Charity
Charity lives with her father and her mother. Her duties at home include doing odd jobs. There are 4 children in the family. Her father occasionally works as a labourer and her mother maintains the home. Due to low income her family struggles to survive.
For fun, Charity enjoys playing group games. She attends church activities regularly and is in kindergarten where she is making steady progress.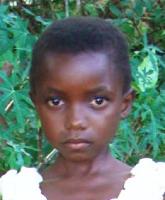 Country: Kenya
Charity lives on the plains of Kamba, home to approximately 20,000 people. Typical houses are constructed of dirt floors, mud walls and tin roofs. The primary ethnic group and spoken language is Kikamba.
The regional diet consists of maize and beans. Common health problems in this area include malaria and HIV/AIDS.
Most adults are unemployed but some work on plantations and earn the equivalent of $US34 per month. This community needs tuition assistance, scholastic materials and employment opportunities.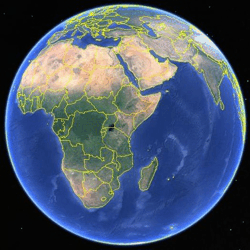 Kenya is presently experiencing hardships associated with many years of drought and subsequent crop failures. A lack of adequate medical care affects many rural areas, and families are often forced to walk long distances to receive help. Currently 1.2 million people in Kenya are living with HIV/AIDS and 150,000 die every year as a result.
Our sponsorship allows the staff of GNCA Kikumini Child Development Centre to provide Charity with Bible teaching, nutritious food, first aid training, medicine, sports, scholastic materials and field trips. The centre staff also provide educational seminars and counselling for Charity's parents to give them the opportunity to rise above their circumstances and become all God has created them to be.
Back to all Compassion Kids