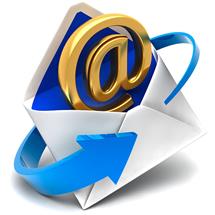 What is the Talking Business Fax to Email Gateway?
Talking Business's Fax to Email Gateway is a service to receive a fax as an email.
Our standard $10.00 ex GST per month service allows unlimited inbound faxes into your inbox.
Note that it does not have the capability of sending a fax.
How do I receive a fax?
A fax sent to your fax number will arrive as an attachment to the email address you registered at the time of configuring the service.
How do I send a fax?
As previously noted, this service is designed to only receive faxes through your email system. If you still need to send faxes then please call us on 1300 666 765 to discuss your options for sending and assistance with registering your email addresses and the creation of your security passwords.
Can I use an existing fax number?
You sure can. We can arrange to port your existing number over to our service. Remember though that if you have other services that used the existing fax line then these will stop working when the fax number is transferred – a major consideration before changing to this service.
This service is best suited to businesses that have a single published in-bound fax number and use multiple out-bound machines or a business that is moving premises and want to simplify their fax services or as previously mentioned, where the fax line is not used for any other purpose.
Not all Fax to Email Gateways are the same.
Talking Business's Fax to Email Gateway is hosted in Australia and certainly gives value for money. Why pay for an old fashioned paper based fax receiving system when you can use email distribution to manage your faxes.
Call 1300 666765 now to discuss how we can help you improve your fax services and save you money!