What is Avaya IP Office 500?
The IP Office 500 is an "all-in-one" phone system and communications solution with full-featured telephony/voice communications, networking, messaging and contact center capabilities.

The IP Office 500 is a versatile communications solution that combines the reliability and ease of a traditional telephony system with the applications and advantages of an IP telephony solution. This converged communications solution can help businesses reduce costs, increase productivity, and improve customer service. Companies can add data and IP telephony capabilities as needed, and it can function in either PBX or key system mode. It comes in a compact and easy-to-deploy unit.
The IP Office 500 has a flexible modular design that allows up to four interface cards to be installed and each interface card can have a daughter board installed. This allows for a wide range of combinations. Up to 12 expansion modules providing a combination of up to 384 analog, digital, IP, and 3rd party SIP telephones, with capacity for 16 analog trunks or 8 digital trunks (192 x T1/PRI channels or 240 x E1 channels). Carrier Grade IP Telephony is also supported.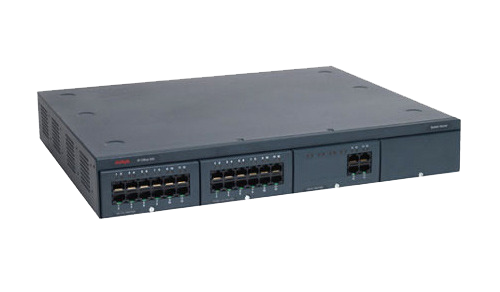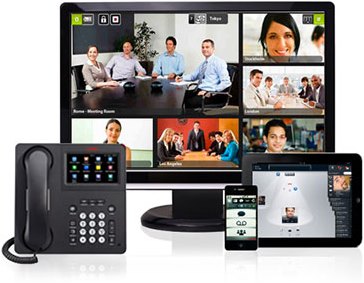 The IP Office 500 supports a wide range of telephones, however the Avaya J100 Series IP phones have been specifically designed to work with the IP Office and provide small and medium enterprises with a choice of solutions to meet business efficiency and customer service requirements.
IX Workplace for IP Office is a user softphone application which allows you to make and answer your calls from a range of telephone devices. IX Workplace for IP Office client software is available for Windows, Apple and Android devices.
The IP Office 500 includes a robust set of tools for administration, call tracking, system monitoring and diagnostics. The ability for users to manage their own calls is supplied through a simple GUI application.
As required, additional applications can be added, including:
Synchronizing voice mail messages in an email inbox for easy message management.
Scheduling and managing conference calls.
Using agent reporting and wallboards for Call Center environments.
The Auto Attendant application enables callers to route their calls to the relevant department/person without the need to speak to an operator/receptionist.
Receptionists/operators can take advantage of the SoftConsole GUI application to present a professional view of the business to all callers.
We provide a full solution, not just the hardware. From initial design and work flow, liaising with your service provider, organising certified installers, call control management and right through to your staff training.
Call 1300 666 765 now to discuss how we can help you improve your telephone services and save you money!